BN-COM d.o.o.
Consumer and Business Confident and Community-Minded Company.
---
BN-COM d.o.o. is a successful company that produces and supplies walnuts, pumpkin seeds and kernels as well as oil across Europe. We offer top quality products and excellent customer service. The trust of consumers and business partners is our most important priority.
BN-COM is a community-minded company. We are involved in an environmentally friendly production process - we do not use any chemical preparations, only environmentally friendly technology, so we can offer our customers 100% ecologically clean products. We pay great attention to our customers's satisfaction by providing comfort, safety and reliability when making a purchase.
BN-COM is a responsible and reliable company with a positive image and flawless reputation. We do not accept compromises regarding the quality of products or services. Our goal is to provide clients with high-quality products at a competitive price. Our production halls are equipped with cutting-edge technology machines (Sortex, X-ray, MAP packaging). Production processes are safe, innovative and reliable. We contribute percent of our revenue in R&D area.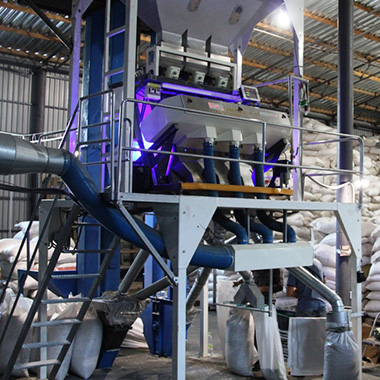 Expertise and quality
---
BN-COM meets all international quality requirements and standards. The use of advanced technology and modern methods of production helps to ensure that seeds, nuts and oils are of the highest quality. Experts are involved in all stages of production: from planting, growing and harvesting, to sales and transportation. We have implemented a quality control system at all stages of production. We offer sufficient capacity for storage and delivery of our products.
Tradition, knowledge, experience
---
Ukraine is known as one of the largest suppliers of walnuts and pumpkin seeds in the world, which is why we have a long tradition and a lot of knowledge in this field. In addition, throughout the years our company has gained extensive experience in the production of walnuts and pumpkin seeds. This includes knowledge of their growth, harvesting, how to handle them properly, and how to store them, how to choose a kind of treatment that keeps all the nutrients and how to protect themselves from pests. Here, at BN-COM, we know all about it.
BonNuts, our brand
---
In order to increase the visibility and presence of our company's, we have developed our own brand - BonNuts - as a guarantee for seeds, nuts and oil of the highest quality. We also participate in numerous fairs, either as visitors or exhibitors. Treat yourself with our naturally-produced and carefully purified walnuts, pumpkin seeds and pumpkin kernels and oils. Please, contact us to order a sample or for further information and cooperation.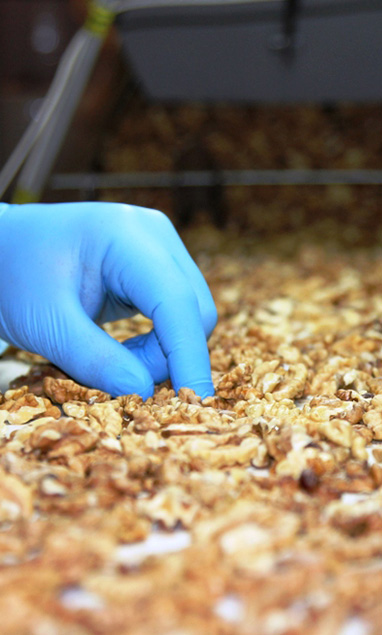 Walnuts - why so good?
Walnuts play an important role in maintaining a healthy body. Antioxidants, magnesium and vitamins E and B are just the beginning. The high content of vegetable fats and unsaturated fatty acids Omega-3 gives the walnut a great advantage over other nuts. Several scientific studies prove that eating walnuts helps to reduce the development of cardiovascular disease, improves blood pressure and reduces the risk of accumulation of plaque in the veins. They are recommended for all people who have problems with cholesterol as they help reduce the levels of harmful LDL cholesterol and C-reactive protein (CRP). In general, walnuts are good for preventing many heart diseases. It will also be of great help to anyone with thyroid and gastro-intestinal problems as they help to strengthen the liver, normalize gastric digestion and strengthen the immune system.
---
Pumpkin seeds, a treasure in the palm of your hand
Pumpkin seeds are a real treasure. In spite of their small size, they contain a lot of nutrients - proteins and high-quality fats and fatty acids (omega 3). Pumpkin seeds are also an important plant source of iron, magnesium, potassium, selenium and zinc and vitamin E, which contribute to cardiovascular health, better sleep and good general well-being. A high content of phytosterols helps to lower the level of bad cholesterol. Pumpkin seeds are traditionally used against parasites. Regular use of pumpkin seeds enhances the health of the prostate. Pumpkin seeds can be eaten raw or lightly fried. They can be used as an adjunct to dishes, or as a self-serving meal, they are ideal as a snack during meals or after sports activities. BN-COM presents the best types of pumpkin seeds carefully selected and processed. Most importantly, no chemicals were used during the treatment, only mechanical and manual work.